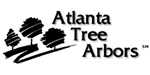 Planting trees on your property can always be a great way to enhance your home and the rest of your land. Making sure that you have the right kinds of trees will assure that the trees will remain looking good for years to come. There are certain trees that live better in Atlanta than others. Make sure to select these trees when planting them on your property will help to reduce the possibility of Atlanta tree dangers.
Knowing What to Plant
The soil and environmental conditions in Atlanta are good for a variety of trees, like Hickory and oak. Good lighting conditions and plenty of water make it possible for these trees to grow with seemingly little hindrance. For a complete list of the trees perfect for planting, the Atlanta Tree Commission has put out a recommended tree planting list you can refer to.  Any of these trees will not only look gorgeous on your property, but they will help to prevent Atlanta tree dangers. You may also want to refer to the list of plants they suggest not to plant as these can have a detriment to your trees as well as to the local community.
Caring for Your Trees
Once your trees are planted, you may still have some work ahead of you to prevent them from becoming Atlanta tree dangers. While many trees will thrive without help, you may need to engage in pruning to get the tree to live a long and healthy life. If you are at al unsure of the health of your trees, you can call on professional tree arborists, like those at Atlanta Tree Arbors, to get the help you need.
Always make sure you are never damaging your trees in any way. Do not carve into the bark and do not wound the trees in any way that can leave them open to infection. If you suspect that you have a tree not on the recommended planting list or that you have an infected or dying tree, call the experts at Atlanta Tree Arbors right away. You can get an estimate for tree removal or for managing the health of your tree. Prevent Atlanta tree dangers when you call at 770-253-4599.