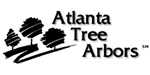 Trees are going to fall or die in Atlanta. This is just a simple fact of life. It is your choice whether you are going to do something about it or continue to have a tree hazard on your property. Rather than running the risk of removing the tree yourself, it is a good idea to call an expert in Atlanta tree removal. When you are ready to get rid of that tree, just let one of our professionals handle everything for you. Here are a few things you should be looking for when you are searching for the best tree removal experts.
Experience
Any company you are hiring for Atlanta tree removal services should be experienced in removing trees on personal and professional properties alike. They should have experience in removing trees of all sizes as well as how to make sure that the trees around the one being removed will not become a hazard either. Not only does experience mean that your tree will be removed safely and effectively, but it means that your property will be protected from any further hazards.
Competitive Pricing
The best arborists are trusted by many clients. As a result, they will not need to charge you a lot for Atlanta tree removal. Companies like Atlanta tree arbors are aware of what the competition is charging and makes sure to charge prices that are competitive. You should not be charged anything until the tree is completely removed from your property and you are 100% satisfied with the work being done. Professional tree removal services have all of their own equipment and vehicles and should not need any money up front to rent anything to complete the job.
Insured Tree Services
Even with the best planning, there is always a risk when it comes to Atlanta tree removal. This is why a good service will be fully insured. This not only protects the workmen that are removing your trees, but it protects you from any problems. Cutting costs should not include doing so at the danger of those working so hard to do the work. Removing trees is not a safe job. After all, it is why you entrust the professionals to do it for you. Insurance is very important.
Call us today at Atlanta Tree Arbors to get the help you need for removing trees in Atlanta. Call to get an estimate or schedule your tree removal today at 770-256-4599.